It's amazing how nuances in stick angles, grip, and bodily position can have an effect on the success of setting up the team's drag-flicker for a perfect penalty corner. Too often, there's an emphasis on coaching the actual penalty flick and not the important role of trapping the ball for the penalty taker. Let's go through some useful tips on penalty trapping.
What is the Trapper Trying to Achieve?
Simply put, the trapping player (on the attacking team) is trying to stop the ball dead, in order to set up the penalty shooter as quickly and efficiently as possible. The position of the body before the corner is taken is important.
The player should take up a crouching position, facing the corner taker. An easy technique mistake to make is to hold the stick flat on the ground and when the corner is taken to abruptly lift it, then drop it again. The player's crouch position becomes too low and therefore, becomes harder to shuffle across to meet an offline ball.
Ideally the player will see the line of the incoming ball and be able to lower the stick and adjust to meet it perfectly.
The Angle of The Stick When Trapping a Corner
The stick face should be at a perpendicular angle from the line of the ball. If you angle your stick not at that angle, the ball can slide off in the wrong direction – towards goal or the opposite direction. When the ball arrives at a stick that's at 90 degrees to the ball it can more easily be trapped dead.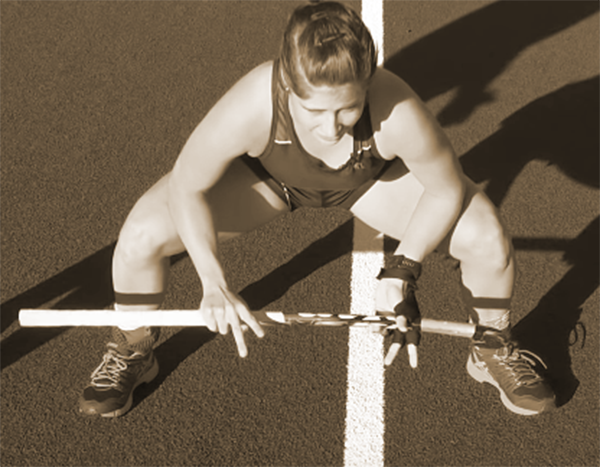 An important consideration when trapping the ball at a corner is the angle of the face of the stick. If the stick is tilted at a sharp angle the ball will jam hard into the gap between and the stick's face and the ground. As a result, the ball will be secured dead.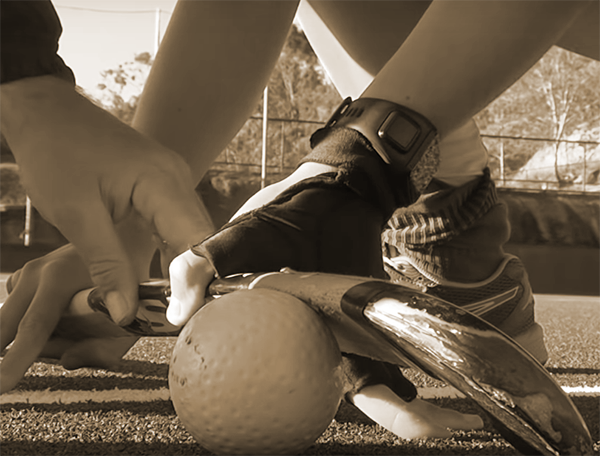 A common mistake is when the stick face is held flat and the ball then bounces from the stick. This does not give the penalty shooter the best chance of a clean shot.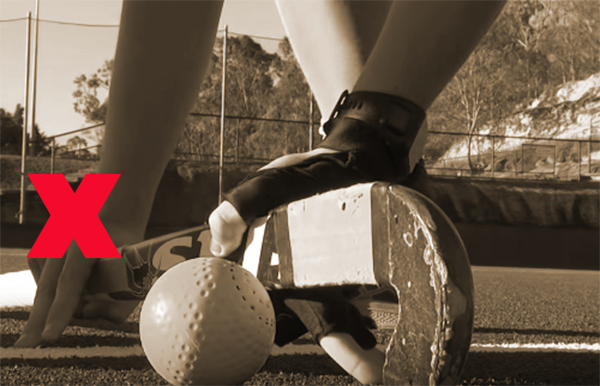 The following image shows a recommended grip on the stick that not only allows the player to pounce quickly it helps stop the ball dead. Importantly the spaces also allow the penalty shooter to see the ball ready for a strike.