If you are interested in playing indoor hockey, you need to make sure that you get your hands on the best value indoor field hockey sticks. The best value sticks will not just contribute to your performance, but they can also deliver an enjoyable experience to you. Since the market is overwhelmed with numerous indoor field hockey sticks, we thought of providing you with suggestions of 7 outstanding sticks available to purchase globally.
Note: You'll find indoor sticks are thinner and lighter as the rules state players may not backswing. So with the playing surface being much smaller, harder, and more level, there is no need for the extra weight in your stick. Not only that – balls are lighter too. Let's look at our choice for the best seven sticks.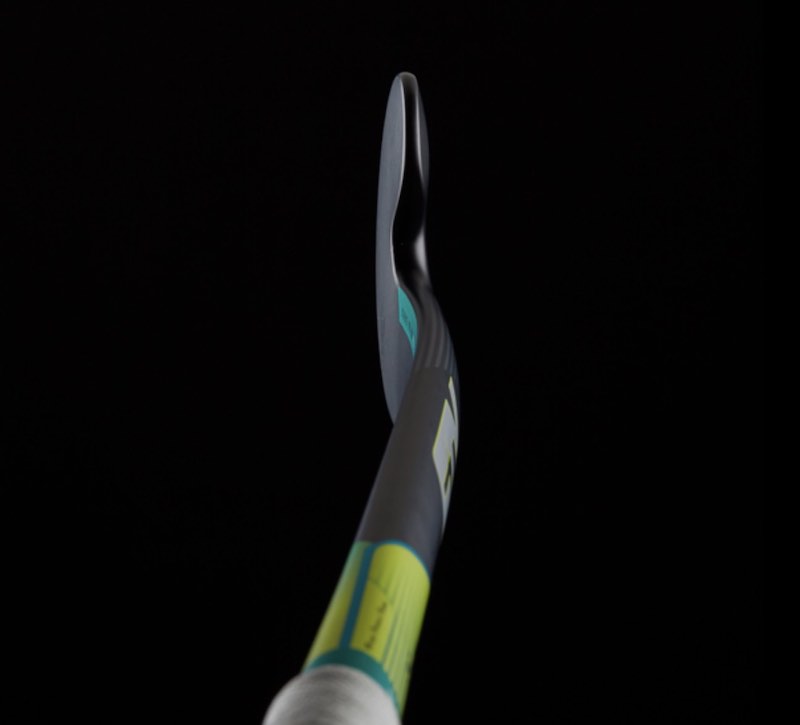 Featuring an extreme low bow, as seen above, the STX iX901 is perfect for getting underneath the ball. Well suited for those who want to master their 3D, aerial and drag-flicking skills. 
Prominent features
Lightweight construction

90% carbon design

Ultra-low bow shape
The Osaka Indoor Pro Tour Wood Pro Bow would have to be our favorite pick for the Intermediate Player and above. Having its maximum bow point at 250mm from the head, with a maximal height of 24mm, we found it to be superb for your dribbling game.
Constructed from 60% wood, 30% carbon, and 10% Kevlar Cross reinforcement, we found from testing it has a great touch while being quite light. While the wood finish wont be everyone's cup of tea, I love it. Looks really old school.
If you are an experienced hockey player looking to enhance your performance with an excellent indoor hockey stick, you should seriously consider the STX Field Hockey Surgeon I Indoor Field Hockey Stick.
Constructed of 50% Carbon, 45% Fiberglass, and 5% Aramid, this stick is quite light and is well suited to advanced players.
It is paired with a late bow and maxi toe to enhance performance while making life easy with a larger hitting surface.
Prominent features
Maxi toe with late bow

Designed especially for indoor hockey
The little brother of the iX 901, is the STX iX 401 Indoor Hockey Stick. Constructed from 40% Carbon, this stick is a great entry-level affordable option for the new Indoor Hockey player.
Designed with a low bow, the STX iX 401 has to be the perfect stick for the low-to-mid price range. The combination of Carbon and the low bow makes this an excellent option for anyone wanting precision, speed, and great lift.
Prominent features
40% Carbon component for strength

Lightweight

Low Bow, great for defenders

An update from the STX Stallion
For the beginner looking to up their game, the GRAYS GTI 2500 Dynabow Indoor Hockey Stick is a great option. Grays are producing some decent sticks in their GTI (GRAYS Total Indoor) range. 
The 2500 comes in a Micro head shape with a wider toe angle which is perfect for dribbling. Combined with a Dynabow profile which I found to be great for aerials, drag-flicks and general 3D skills. Ideally suited to defenders.
Overall, quite an ideal all-round stick at a reasonable price.
Prominent features
Designed for beginners upgrading to a better stick

25% carbon

Dynabow profile with a max bow of 24.75mm at 250mm from the head
Adidas Exemplar 4 Indoor Field Hockey Stick is a simple yet good value entry-level Indoor stick. Being constructed of fiberglass, it's reasonably light. Available in a range of sizes starting at 32″.
With it's mid bow, it is quite a versatile stick able to get some good lift. Ideally suited to defenders. 
Prominent features
Designed for beginners

The unique shape of the head offers a larger sweet spot

Full fiberglass construction
5. TK Total 3.4 Ultimate Indoor Field Hockey Stick
Any indoor hockey player who wants to get a balanced hockey stick, which offers a user-friendly controlling experience should consider the TK Total 3.4 Ultimate Indoor Field Hockey Stick.
You will fall in love with the smooth feel that this hockey stick can offer. The scoop shape of this hockey stick has also contributed heavily to its popularity. In fact, the scoop shape allows multi-directional, quick movements. The TK Total 3.4 Ultimate Indoor Field Hockey Stick is made out of 60% fiberglass, 30% carbon, and 10% Kelvar.
Prominent features
Extreme late bow

Scoop shaped toe

60% fiberglass construction
The Grays GX2000 Superlite Composite Indoor Field Hockey Stick is another great product from Grays. Constructed with a Carbon composite,  you can expect excellent power output from this stick. Fiberglass and aramids in the stick provide a smooth, lightweight experience.
The maxi head/toe shape is great for drag-flicks and reverse stick. You'll find the thinner handle provides great grip. All said, this is a great light stick for indoor hockey.
Prominent features
Fiberglass, Aramid, and carbon construction

Standard head face

Super stiff power rating
The TK Total 3.5 Innovate Indoor Field Hockey Stick is one of the most innovative hockey sticks that you can purchase. That's because it has been constructed with the use of Advanced Matrix Construction Technology.
It's hard to believe that a stick of this cheap price range could come with Kevlar. Constructed from 10% Carbon, 5% Kevlar and 85% Fiberglass, this is built to be not only lightweight, but also strong. The Kevlar component is effective at minimising the sting in your hands after a big hit. It's also quite a thin profile, with the 25mm apex moved towards the head of the stick to provide an even balance.
Prominent features
Added Kevlar for strength 

Lightweight with a thin profile

Advanced Matrix Construction Technology

Good value for money
GRYPHON Diablo Pro Indoor Field Hockey Stick is designed to deliver outstanding performance to the hockey players. The most prominent feature that you can find in this stick is that it can provide a flawless touch when you are approaching the ball.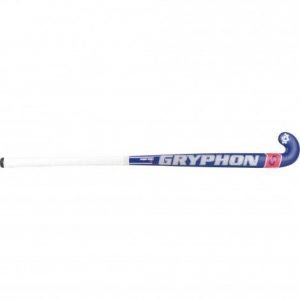 It offers a decent power rating as well. Based on that, you can generate an excellent ball speed with your strokes. Hence, the hockey stick can support you with tomahawking, slapping as well as hitting. The hockey stick is also engineered to deliver a responsive feel. BUY IT HERE
Prominent features
Low bow shape
Pro curve that offers excellent ball control
Excellent performance with flawless touch on ball
I hope you found my list of the 7 best indoor field hockey sticks available in the market helpful. Ensure before buying that whatever hockey stick you buy is designed only for indoor hockey. Hence, you will not be able to use them for playing outdoor hockey. Make sure that you go through the hockey stick guide and pick the best product, that will deliver an excellent experience to you while playing the game.
Choosing the right indoor hockey stick will prove to be a great investment, that will move your game forward and help you compete at the highest level.
You can find an extensive Hockey Hooked article about the rules of indoor field hockey here
Your field hockey fanista: Eddie