Grays or STX?
There is some important gear involved in the sport of field hockey, but none is more important than the hockey stick itself. That importance can translate into a lot of stress when it comes time to buying your first field hockey stick or even a new stick.
Even a small amount of research is bound to have turned up the brands Grays and STX. If you're page flicking pages between the two, this article will assist you break down the differences and choose the hockey stick that's right for you.
Most History: Grays Hockey
I'm not focussing on the sticks themselves here – true, but a company's history tells us a lot about how they produce their products, especially in the hockey stick world. History has shaped the future the stock and trade of Grays being over a hundred years old and it's a history STX simply can't compete with.
Grays Origins:
Grays is one of the oldest manufacturer's in the game. The company was founded in England in the nineteenth century. The company of H. J. Gray and Sons was founded in Cambridge by Henry John Gray, who started manufacturing wooden rackets for Cambridge students. King George V1 and King Edward V 11 and were esteemed users. In 1941 they merged with J.Hazell's hockey sticks.
Today, Grays incorporates modern technology while also keeping their humble, roots at the forefront of their business model. Grays still has a factory in Cambridge. Still under control of the Grays family innovation is their watch word and a host of international sporting stars have used their gear for the last 160 years.
STX Origins:
STX does not have such a long past though that's not necessarily a bad thing. STX is an acronym for sticks. The company was formed in Maryland in 1970 by Richard Tucker. Richard was an avid racquets fan. He saw a gap in the market for new technology as at the time racquets stick heads were made only out of wood found on Indian reserves and they were strung on the Indian reserves. This made them in short supply and kept the sport exclusive.
He put into plan an idea to create synthetic stick heads which would bring more people to the sport as they would be more easily made and distributed. The sticks became a success in 1970 and synthetic heads are still used today.
Research and development is also key for STX when it comes to making hockey sticks.
If a break from tradition doesn't bother you, you might appreciate the modern perspective that STX brings to field hockey stick design.
Its important to look at the sticks both companies offer today but looking over the last century and beyond STX just cant compete with Grays milestones.
Best Innovations: Grays
Grays were one of the first brands to launch a fibre stick stick in the 70s. The image shows the Pakistan World Cup Team in the 1971 hockey world cup using Grays Karachi King Sticks.
Grays were at the forefront of development of the laminated head allowing the launch of the first hook, midi and maxi heads. Grays introduced revolutionary new reinforcement and hardwood handles to deliver the stiffer more powerful sticks for the Astroturf game.
Grays continue to innovate with the introduction on Nanotube technology in 2010.
The introduction of Graphene in 2014 offers unrivaled feel, power & control which was used by the English manufacturer. Most recently the Kinetic range has been launched with Geocentric Core Technology. The top Internationals continue to use Grays due to the technological benefits and trusted quality spanning over a century.
Nowadays STX boast some nice innovations, themselves: the textured toe gives good grip is a good innovation that allows better purchase on the ball.
Their nano enhanced resin works with the composite to stick to create durability, reducing micro fractures thus they claim their sticks last long and I can tell you I owned one five years ago and I never had any problem with wear and tear for the two years before I stupidly lost it. Doh!
Although, Grays has a great stable of hockey superstars owning their sticks I can tell you the great Sandeep Singh was an owner of an STX low bow stick and as he still has the world record speed of a drag flick at 145 km per hour – testimonials comes no better than the Drag Flicker king, himself.
Best Price Range: GRAYS
Grays is often known as the go-to range for any price of hockey stick and the name Moms and Dad know – even if the parents know very little about field hockey. Both brands offer extensive ranges of sticks for top dollar but Grays are the kings at affordable sticks for beginners – both young and old.
Grays range of options for the beginner is eye opening. The Grays youth burst stick for beginners comes under $30. perfect for the beginner the stick is made from mulberry wood and fiberglass with an ultra bow of 20 mm. The stick is a durable all rounder.
The beginner's Stallion 50 has a standard 20 mm bow with a midi toe to enhance ball control for beginners and is 100% Fiberglas and costs under $40
However, for serious players STX rivals Grays. They cater for them with top technology and the new trend of a more even bow which most find better for reverse hook play on the left side of the body.
The STX Field Hockey Stallion HPR 901 costs about $400 (similar to Grays top market fare). This stick is 90 carbon composite with anti vibration technology sparing you trembles up your bones. The power core in the toe is hard for harder hitting.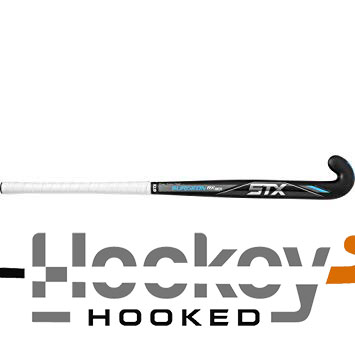 Fore the same kind of cash, Grays offerings are top, top quality. The KN 12000 Pro bow Xtreme Composite Hockey Stick is designed for 3D skills and is the cats cream that purrs princely quality.
The re-designed playing hook and shaft increases the drag flick zone and the flat backhand edge generating extra hitting power. An embossed Power Groove on the reverse of the stick meets the demands of the modern day game with what Grays calls Geocentric technology.
Graphene composite is at the heart of the stick. Available world wide this stick offers great value.
Best variety: Grays
Speaking of variety, Grays dominates this category in general as well.
I'm talking about the number of sticks, types of sticks, sticks for all ages, etc.
Again, it may be that as STX becomes older and expands, the company will have the time and resources to develop other types of hockey sticks as Grays have developed.
The STX website only advertises a range of 8 sticks though this writer knows there are more than 8 sticks currently on sale in major retailers.
Their website inventory for this year totals just 8 sticks to choose from, while Gray's is offering more than 40, and that isn't including their sticks not listed on their website.
It's entirely possible that you're just a junior interested in not much more than getting by at school and not taking the sport too seriously. With a 100% fiber glass stick with a midi tow you'll be able to find what your looking for from STX at about the $40 mark.
But even if you are that person, you're going to have a wider selection of stick shapes and and composite options with Grays.
And if you're the type of hockey player who has a young family and or whom has interests in updating your stick to coincide with kids growth or the family's skill levels and expectations Grays is the only one of the two companies that is going to be able to cater 100% for your needs.
Best Drag Flicking: Grays
This may be a contentious issue as the world record speed was achieved with an STX stick. However, for me the new Grays GX11000 is the definition of perfection. Using it for a drag flick just feels effortless with this stick and the ball just flies on auto pilot through the air and into the net. Compared with the pro bow of other sticks I found it easier to generate power and the groove in the shaft really does help. It's not there to be flashy! It's doesn't effect general play, but it actually massively aids flicking! It is worth mentioning you'll need to adjust your technique slightly for low flicks as the stick tends to send balls off the floor.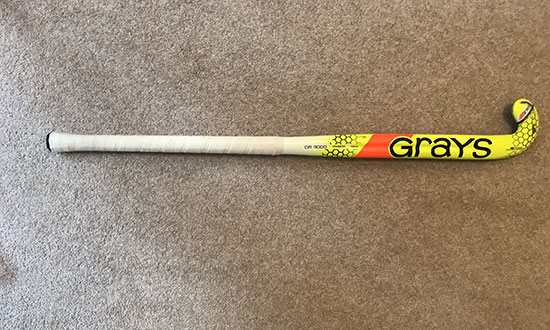 Having said all that, STX does have some effective drag flick sticks. The STX Field Hockey Surgeon XT 901 is light weight, has a low bow for 3D skills and drag flicking.
But the new generation of flickers are probably going to want the the new groove system in the hook as per the Grays GX11000
But the new generation of flickers are probably going to want the the new groove system in the hook as per the Grays GX11000.
You may like to read my article on how long a hockey stick should last:
Written by Eddie, hockey enthusiast.