The best mid-range field hockey sticks will be priced halfway between entry and pro-level sticks
and offer features typically associated with higher-priced hockey sticks. The main considerations are the stick should offer a balance of durability, a bow shape suited to your style, features such as vibration control, a textured toe, and the right size toe for your game. Extra considerations will be the weight and power of the stick and design features for different types of play.
A well-chosen mid-range stick should ideally allow a club player to compete against players
using elite sticks. The mid-range stick, too should not be too beyond the beginner's game and allow him or her to improve their skills while offering a taste of elite stick capabilities.
Let's say elite sticks in 2020 come with a price tag of over $270 US, 185 GBP, $400 AUD, and let's cut that in half to pinpoint the best mid-range field hockey sticks on the market today. I am not numbering these mid-range sticks as all of them suit different needs for different types of players. I will reveal the pros and cons. To get into this best mid-range list they have to be among the best mid-range field hockey sticks for 2020.
The Adidas FLX24 Compo 4 Field Hockey Stick. Approx $120, 95 GBP, $180 AUD
This nimble-looking stick comes with the same 'pure control' shaped heads as Adidas' elite level sticks
and it's the same bow shape as the more advanced FLX24 sticks, namely mid-bow which is well suited to an all-round game. Although this stick is not for you if you want to become a drag-flicker.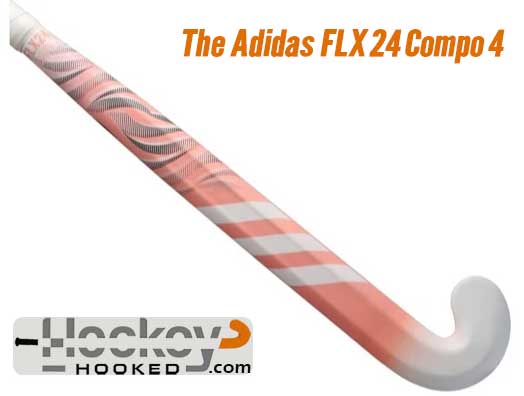 The enhanced surface area is just like its more expensive cousins. Made with fiberglass which is not an elite material, the carbon composite redeems this mid-range stick allowing for a hard hit. Vibrations are kept at bay with an extra foam sleeve underneath the PU grip tape for less sting in your hands after a hard shot.
The Mazon Fusion 3000, Approx lower than: $175, 136 GBP, $265 AUD
Firstly the head is a maxi which is well suitable, offering a bigger hitting area for a beginner or an advanced player. The stick has 40% carbon for a strong shot while 10% graphite keeps it light.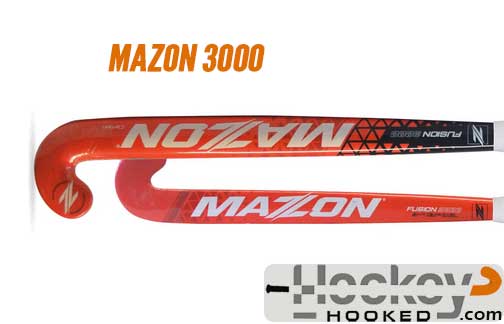 A good feature found in more expensive Mazon sticks has found its way into this mid-range stick: Mazon created the Traction Control Zone (TCZ) to help players be in control of the hockey ball. The silica surface helps reduce the spin of the ball while providing traction on the ball to improve skills and trapping.
GX3500 Jumbow Composite Hockey Stick Approx $120, 85 GBP, $164 AUD
Opting for a Grays mid-range stick you will miss out on the graphene structure I am so fond of. However, there are some redeeming features of this GX 3500.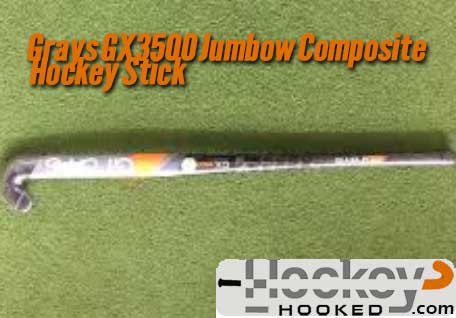 The low bow shape is good for 3D skills and pulling off drag flicks. The composite structure is lightweight and soft for trapping the ball while the power of the hit is fierce and sure. The Jumbow looks great too like most Grays sticks.
The STX HPR 401, Approx $135, 105 GBP, $204 AUD
The 401 is built for the competitive player whether you're a defender or an attacker who likes a flatter mid bow. It will be nimble for advanced play up the field. With 40% carbon and a balanced bow shape it offers versatility.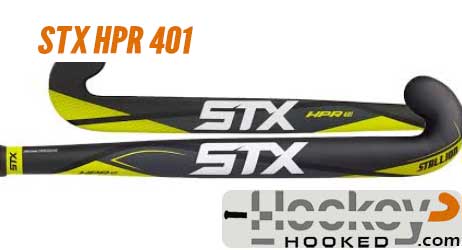 The 40% carbon construction allows competitive players to hit hard, without sacrificing control. The HPR 401 is ideal for players anywhere on the field and ensures power, control, and precision. It has all the better features of a much more expensive field hockey stick. The hook shape will allow you to perform 3 D skills and aerials too.
STX RX 401 Approx $150, 117 GBP, $225 AUD
Like the HPR 401 the composite of 40% carbon is rigid and suited to a more expensive stick. This is the low bow version of its sibling, preferable to forwards who like to employ their 3 D skills and flicks. Its maxi head gives it versatility for full-backs and forwards with its bigger sweet spot.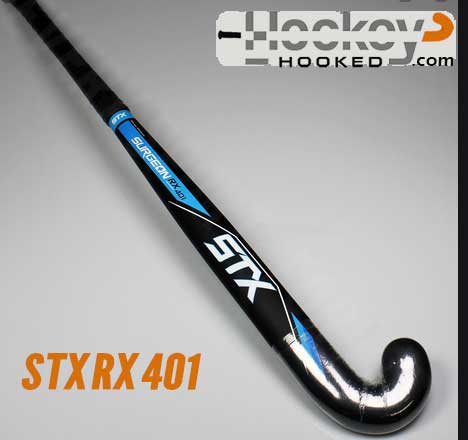 STX says it's an intermediate stick but perhaps it's suitable for a club player or an inexperienced player who is determined to learn and progress in the game.