Sweatshirts are  indispensable items in a field hockey player's wardrobe. They are worn all around the world by players traveling to games and importantly after games. You have to invest in a sweatshirt to provide warmth and comfort and also to look good.
A good quality sweat shirt is a must have if you want to change into comfortable attire after a strenuous game or practice session. A good sweatshirt may also provide protection from blustery conditions during a practice session. That's how important they are.
I have compiled a list of several best hockey sweat shirts available today that will ensure the absolute comfort as a hockey player.
The list features best field hockey sweatshirts from various brands across the globe in various colors and styles to choose from. Many are dryer safe and all are machine washable. Without any further ado let's begin and buy yourself the best sweatshirt to offer premium comfort during and outside game time.
1. The Eat Sleep Hockey Sweatshirt
The Eat Sleep Hockey sweatshirt range are always good quality sweatshirts. Made from premium ring-spun fabric, they are machine washable and dryer safe (wash in cold water and low drying temperature).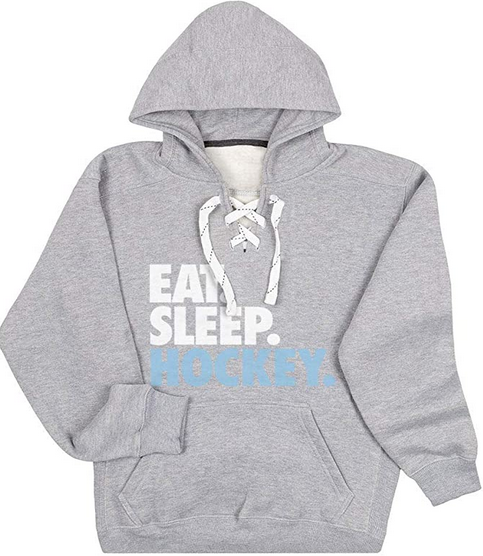 Premium ring-spun fabric means you can wear them time and time again with out ware and tear.
This sweatshirt is perfect for meeting friends after the game or traveling in to the hockey pitch, ready for the big event. The front drawstring will pull the fabric tight keeping you warm while the hood will also protect you from cold weather.
The much appreciated front pocket is a convenient design to keep hands warm or comfortable after a hockey practice or game. The stylish lettering on the front makes it a perfect gift whether it's for a seasoned pro hockey player or a beginner at the sport.
This sweatshirt is available on UK Amazon here.
Eat, Sleep, Play Hockey Sweatshirt is a perfectly design hoody for the hockey loving player or fan. Made with 80% Cotton, 20% Polyester the sweatshirt is durable and can be washed up to 30C inside out. Ideal for chilling out after a tough game, the combination of soft and hard fabric in the hood and long sleeves will keep you feeling warm and comfortable.
Designed with long lasting wear in mind this British sweatshirt looks the part and the light hearted tag, Eat, Sleep, Play Hockey is ideal for fans of the game or serious players. With a large array of sizes available this sweatshirt is available for kids up to large adults. Check out prices on the UK Amazon
Eat Sleep Hockey. Repeat is a great sweatshirt for relaxing in, with comfort, after training or your tough hockey game. 50% cotton, 50% polyester makes it fully washable by machine. Multiple sizes means it's available for all ages – be you female or male.
The pouch pocket is a good design for keeping your hands warm or even carrying your water bottle in, while the hood undoubtedly will help keep your head warm. Check the UK Amazon for prices.
An ideal gift for the hockey loving girl in your family you can relax knowing your child will keep'
warm and comfortable up to match time and in the immediate time after practice or the game. The company makes bespoke designs so you could contact them about a unisex design.
Seven trendy styles will make sure she loves this design. Sizes come in Available in sizes 3-4yrs 26″, 5-6yrs 28″, 7-8yrs 30″, 9-11yrs 32″, 12-13yrs 34″. 50% cotton, 50% polyester means the sweatshirt is fully washable. I don't have to tell you the boys version says 'boys' instead of girls.
Best quality clothing vinyl is used to make the print so you can be assured it won't crack and wear. The design to order service of Hippowarehouse certainly makes it one of the best sweatshirt options for hockey lovers. Buy it on the UK Amazon.
For people who like a casual top to wear over a hockey shirt or as change of shirt after a game, this classic design is for you. Suited for a warmer climate, the preshrunk material will keep you cool. Unisex and lightweight this sweatshirt is a great gift for a hockey fan or player.
The USA firm literally guarantee you'll be happy with this sweatshirt or you can contact them and they'll do their upmost to put things right. This is a great sweatshirt option on this list. Check prices at Amazon US
The entertaining print is a humorous style on this great sweatshirt. The design is perfect for
a unisex audience of hockey lovers – fans or players. It comes in two shaded of blue, gray and black. Made from 80% cotton and 20% polyester, this hoodie is washable in cold water. The hood will keep you warm before and after the big game and comfortable when you leave the dressing room.
The pocket pouch will keep your hands warm or even provide a resting place for your snacks. Buy at UK Amazon here
Create great bespoke designs for your team and this manufacturer will print them on to the comfortable sweatshirts. Alternatively send them your hockey design and they'll print for a gift to family member. The soft material is 60% combed ringspun cotton and 40% polyester – machine washable. Ideal for leisure time after or before hockey practice, these sweatshirts are made to last.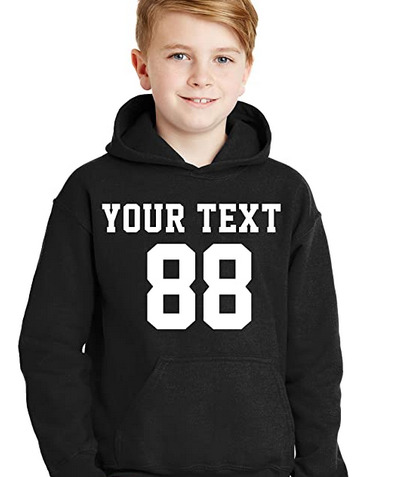 This classic design with hood and front pocket makes it one of the best field hockey sweatshirts available. See prices on US Amazon
This sweatshirt would make a great present for a female friend who likes hockey. The solid retro colors are 80% Cotton, 20% Polyester; best washed with cold water. A soft feel to this sweatshirt means you'll be comfortable at all times and is a perfect after game top.
The sweatshirt itself comes in various eye catching options which would be a good balance with your hockey club gear or school colors. The slightly tapered design means it will fit snuggly. Shop at Amazon UK >
Adidas Essentials 3 Stripes is a more ecologically sound sweatshirt being made of 70% Cotton and 30% Recycled Polyester Fleece. A snug warm feel will allow you to relaxed leading up to games and afterwards when it's time to rest.
The regular fit allows the sweatshirt to feel snug while not flapping in the wind. A useful pouch pocket at the front will keep your hands warm and relaxed. Check prices on Amazon US
This warm sweatshirt, hoodie should be washed inside out with cold water. The cool design comes in all sizes so it's ideal for hockey parents and grandparents as well as juniors. The hood and pouch pocket will keep head and hands warm and feel comfortable with this more heavy weight fabric. The graphics are striking and would not look out of place in the team cafe after the match.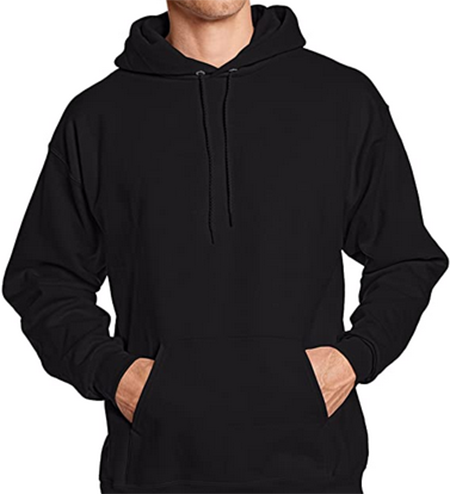 The great point about this sweatshirt is its also 100% refundable in the unlikely event you're
unhappy with it. Check out prices on Amazon U.S…